Shopping Cart
Your Cart is Empty
There was an error with PayPal
Click here to try again
Thank you for your business!
You should be receiving an order confirmation from Paypal shortly.
Exit Shopping Cart
Providing Montauk Residents a Means to Speak and Act as One!
| | |
| --- | --- |
| Posted by joan on 7 January, 2016 at 15:15 | |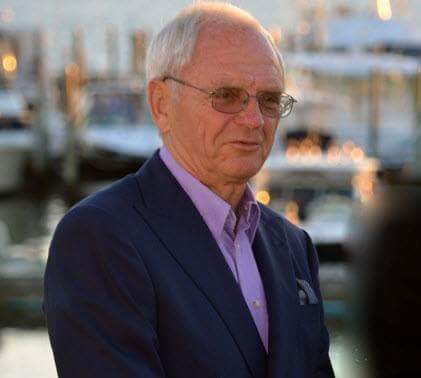 MONTAUK UNITED
During the last three months of 2015 MONTAUK UNITED completed two major studies concerning issues currently affecting Montauk. The results of these studies were presented to Town Supervisor Cantwell and Montauk's Council representative Councilman Van Scoyoc. The following is a summary of the study's finding and recommendations from those participating.
SOCIAL MISCONDUCT:
The study was undertaken in an attempt to ascertain new and proven effective methods of dealing with late night bad and intolerable public behavior as was so conspicuous during Montauk's 2015 summer season. Telephone interviews were conducted with a number of municipalities who experienced similar issues and their successes and failures in attempting to solve the problem. Municipalities included those located in Westchester and Nassau Counties, New York City, the New Jersey shore areas, Montana, Texas, Missouri, and Florida. While the demographic and population statistics varied, the basic problems were the same. Additionally, several members of MONTAUK UNITED who had practical law enforcement experience in this area were also included.
In general terms, the municipalities and law enforcement executives were in agreement that steps taken during 2015 Montauk summer season were on the right track and similar in nature to those practiced by the above municipalities. The technique of simultaneously addressing the source (individuals) and enablers (bars and nightclubs) to address the problems were viewed as the most effective strategy. An interesting effective "Enabler" program was learned which included a team strategy of simultaneous enforcement combining Health, Building, Safety and Code enforcement inspections coupled with "selective enforcement techniques." Additional measures included continuous communication with county and state licensing bureaus and taxing authorities requesting regular audits in the areas of sales tax, bottle sales, table charges, entrance fees, retail sales of spirits and food, and any other type of retail merchandise.
A unique and most effective "Source" program included a series of planned, staged problem area, team based "Zero Tolerance" events conducted throughout a specific period of time.( A sample of such a program was included in the presentation to the members of the Town Board.)
All participants were in agreement of the importance of an effective communication program between the municipalities, the general public and "Source and Enabler" groups outlining the general steps and actions planned to be taken prior to any actual enforcement. The use of social media was emphasized as a key and important element. East Hampton Town was rated very poorly in this area.
It was the unanimous judgement from all study participants that a serious and exacting level of COOPERATION and COMMITMENT by the local Government was essential to the ultimate success of any program. While all who participated in the study agreed that East Hampton Town possessed all of the above, a more intensive, effective, and continuous pressure was required in order to produce the maximum effect. To be successful, the Town was encouraged to increase the level of pressure through additional and more far ranging efforts.
TAXI STUDY:
During the summer 2015 season, Montauk was plagued by an incredible overabundance of illegal taxi services, un-safe vehicles, severe over-charging, and dangerous vehicle operations. MONTAUK UNITED commenced a similar study as the above in an effort to contain and solve the problem. While it was determined that Montauk's taxi problem is relatively unique, there were areas discovered that very well may lead to an effective, economical solution.
It has been maintained that the only solution to the East Hampton Town taxi issue is the installation of a Town wide taxi commission at an estimated cost of upwards of $250,000, an effort which would be inherently complicated, expensive, bureaucratic, and problematic to maintain and enforce. The MONTAUK UNITED study has discovered a low cost, efficient, highly effective, and practically proven taxi plan as practiced by the city of New Rochelle, N.Y. This Westchester County City has a population of 79.5 thousand (7th largest city in N.Y.S.) and is approximately 10 square miles in size. There are currently 175 city taxi operative medallions issued with plans to increase this number by 50 units in 2016. (Presently the Town of East Hampton has approximately 250 issued taxi licenses with no actual or estimated count of illegal vehicles operating this past summer). All New Rochelle governmental regulatory, operational, maintenance and enforcement issues dealing with the cities' taxi industry are controlled and maintained by the New Rochelle Police Department. Within the department, all of the above responsibilities of enforcement, maintenance, and operations are the responsibility of one (1) police detective. Specific areas of responsibility include applications, interviews, background checks, insurance, approvals, renewals, vehicle checks, suspension, revocation, and all other areas of operation and enforcement including regular patrol and field inspection.
The detective in charge has managed the above areas of responsibility for over 12 years, has 0 staff and 0 budget. Managerial comments from superiors include the terms "outstanding work," "efficient operation," "Ideal Department."
A 17 page table of organization and official operating procedure of the above department was obtained from the New Rochelle Police Department and presented to the Town Board. Along with the above information the data included Rate Schedules, Police Powers and Duties, Responsibilities of Operators, Penalties and Enforcement, and samples of applications required. It is a complete operational outline of the department. The City of New Rochelle has also invited East Hampton Town officials to visit and observe operational procedures. MONTAUK UNITED urges East Hampton Town officials to contact New Rochelle Police Department for further information.
Additional information and suggestions obtained through the M.U. study:
• Require large unmistakable identity numbers on exterior cab sides.
• Police maintained taxi lines at railroad stations during summer weekends
• Require email and phone taxi backseat signs for customer complaints
• Weekend taxi compliance task force in Montauk
• Printed and posted uniform rate schedules
The Town Board was also presented with a summary and experience report of Beach Fire Rules in the state of California which MU was able to obtain during the research of the above issues. The problems dealing with California beach fires closely resemble those of East Hampton. The study goes into details of the laws and regulations which 21 beach towns have implemented in hopes of preservation.
Tom Bogdan

Categories: Member Reports
/